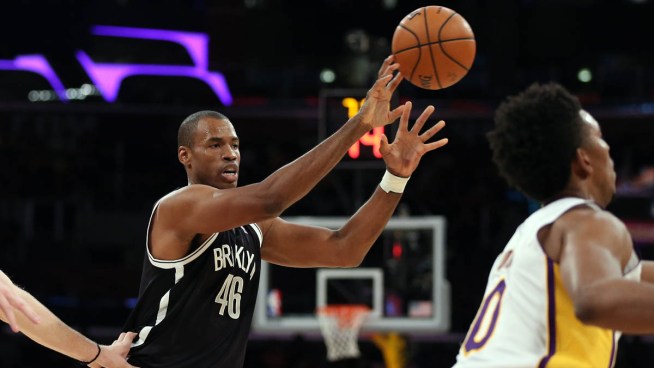 Collins last night in Brooklyn's win over the Lakers. Photo c/o Getty Images.
With the signing of Jason Collins to a 10 day contract by The Brooklyn Nets, the 35 year old center, who has not played for another team since last season, is the first man to play in one of the four major professional sports leagues in the United States.
Collins played ten minutes last night, filling a tough hole at the 5 spot on the team, with Center Brook Lopez out for the season.
NBA commissioner Adam Silver said in a statement:
"Jason told us that his goal was to earn another contract with an NBA team. Today, I want to commend him on achieving his goal. I know everyone in the NBA family is excited for him and proud that our league fosters an inclusive and respectful environment,"